To provide high school and undergraduate college students with an opportunity to explore public health education and a possible career in public health, Michigan State University Master of Public Health program offers the online course HM 101: Introduction to Public Health.
To learn more about the course, please download the Public Health 101 pdf.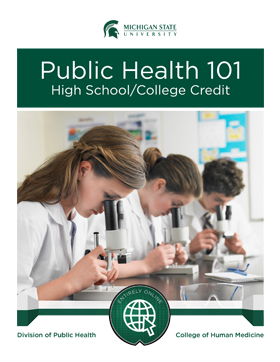 Photo: First page of the Public Health 101 informational brochure.
Please click on the link above to view the accessible PDF.